Baltimore's Enoch Pratt Libraries Stay Open After Death of Freddie Gray.
May 2, 2015 at 12:44 pm klmccook Leave a comment
April 28, 2015.
All branches of the Baltimore's Enoch Pratt Free Library stayed open and welcomed local residents, media and anyone else who needs to make use of them.
"It's at times like this that the community needs us,"  Roswell Encina, the library's director of communications, told MTV News. "That's what the library has always been there for, from crises like this to a recession to the aftermath of severe weather. The library has been there. It happened in Ferguson; it's happening here."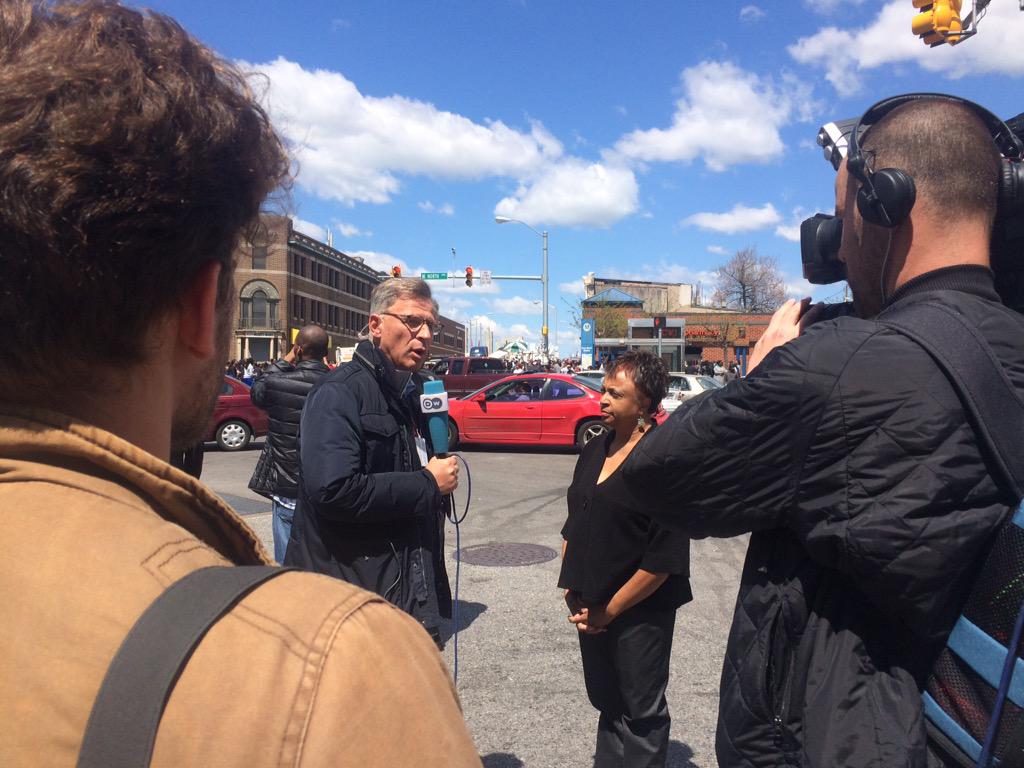 Pratt CEO Carla Hayden on live German TV, DW-TV, explaining why we're open and importance of libraries.
Entry filed under: Valdosta State University.